Commercial Casework & Stonework
Fredericks, Inc. is dedicated to providing fine commercial casework and millwork through high-quality construction, expert design, and an understanding of each client's unique set of needs.
At our modern, state-of-the-art facility, our Cabinetry Division produces fine laminate casework, trim carpentry, and commercial granite, quartz, and solid surface countertops. We are certified by the Architectural Woodwork Institute (AWI) and are only one of eight AWI-Certified Quality Woodwork Members in Indiana.
We serve commercial and institutional clients in Central Indiana but will travel farther to accommodate preferred clients.
To speak to a member of our team about your project, please call (765) 778-7588.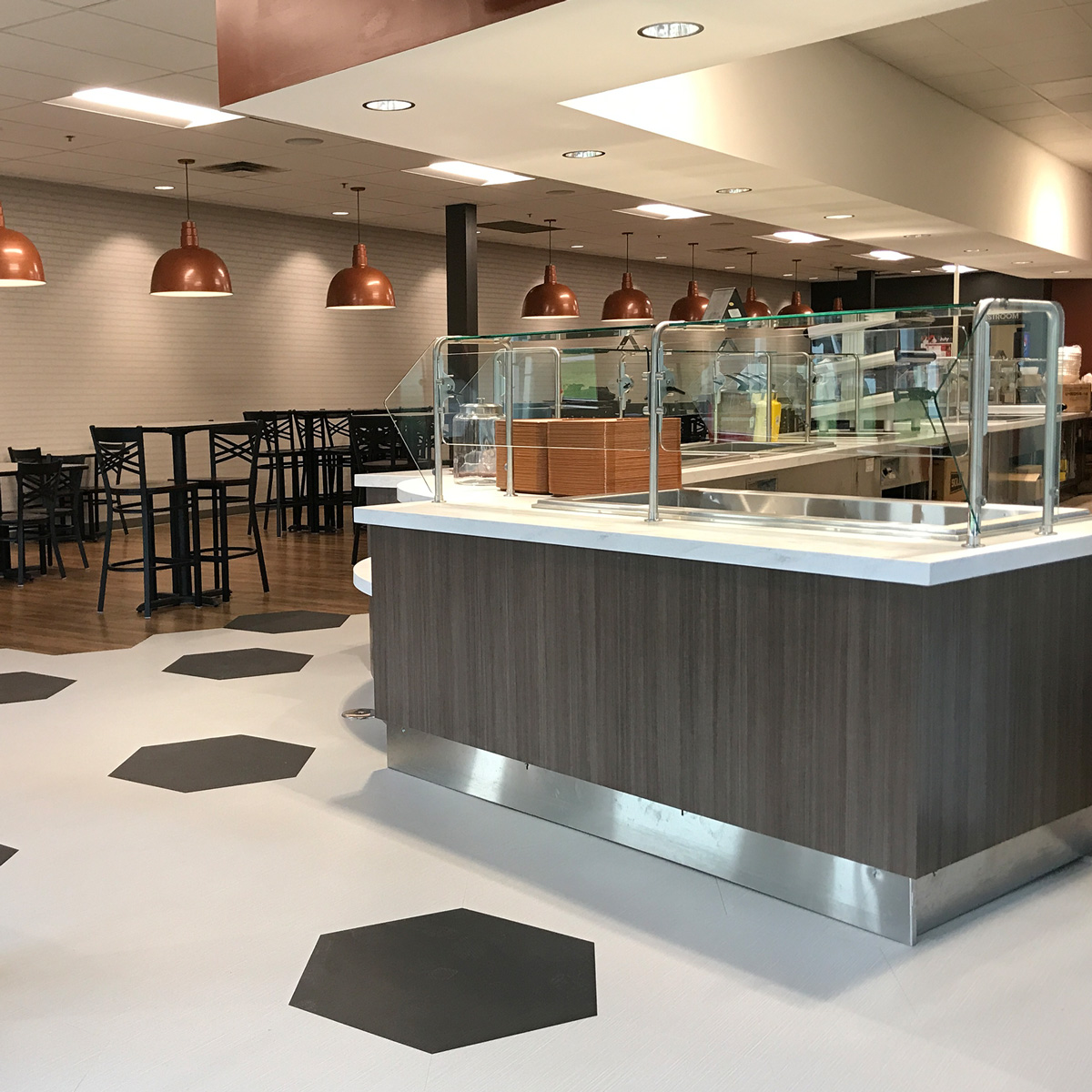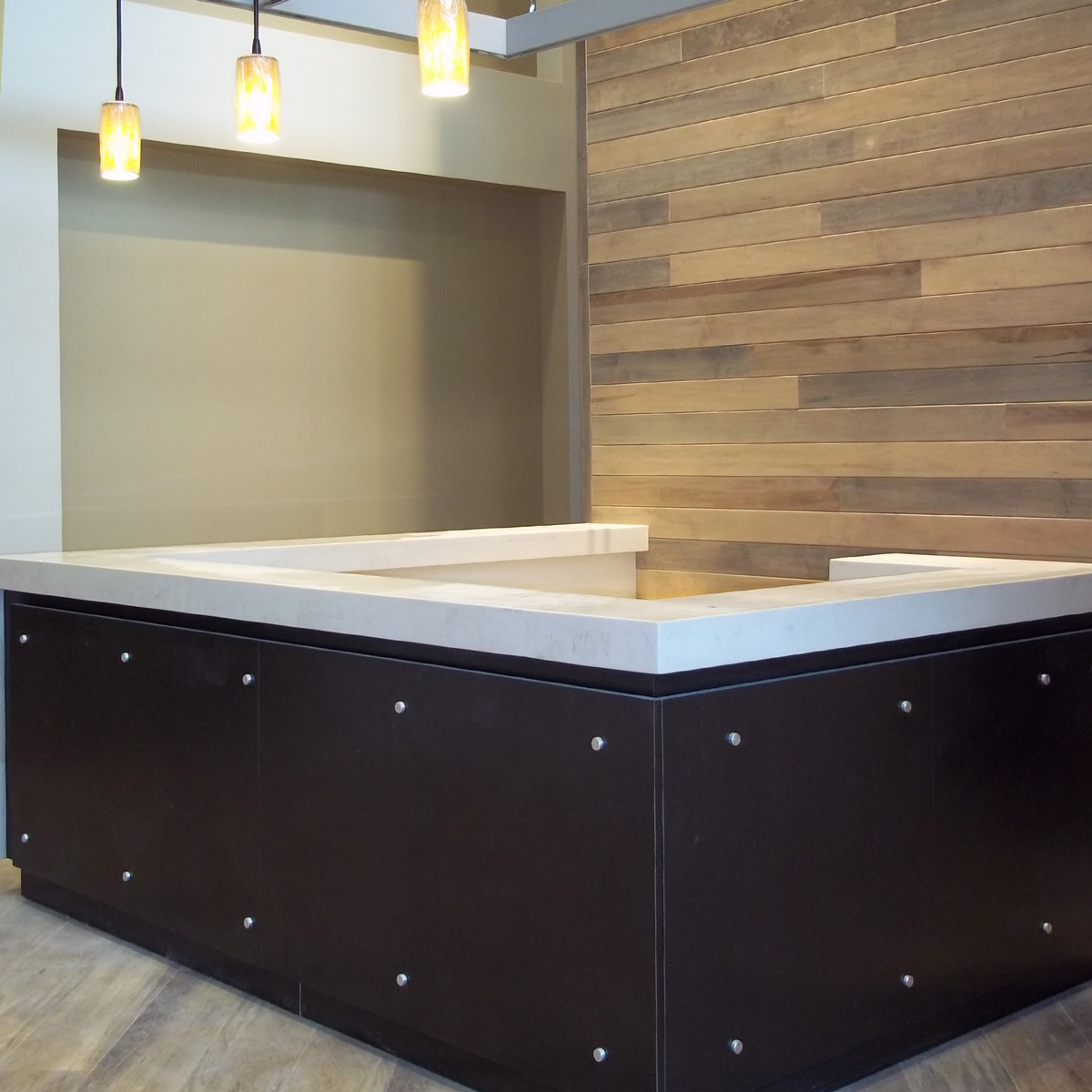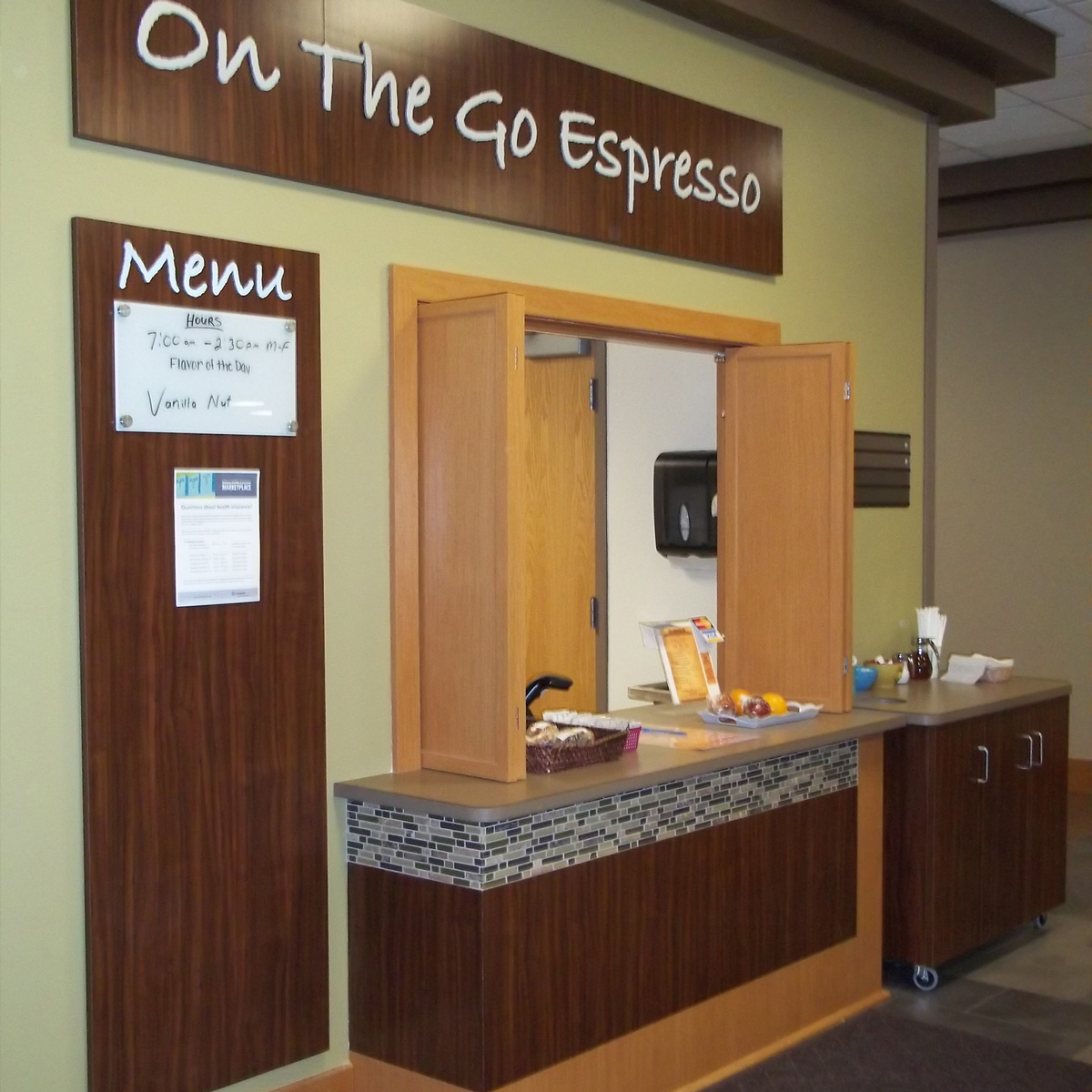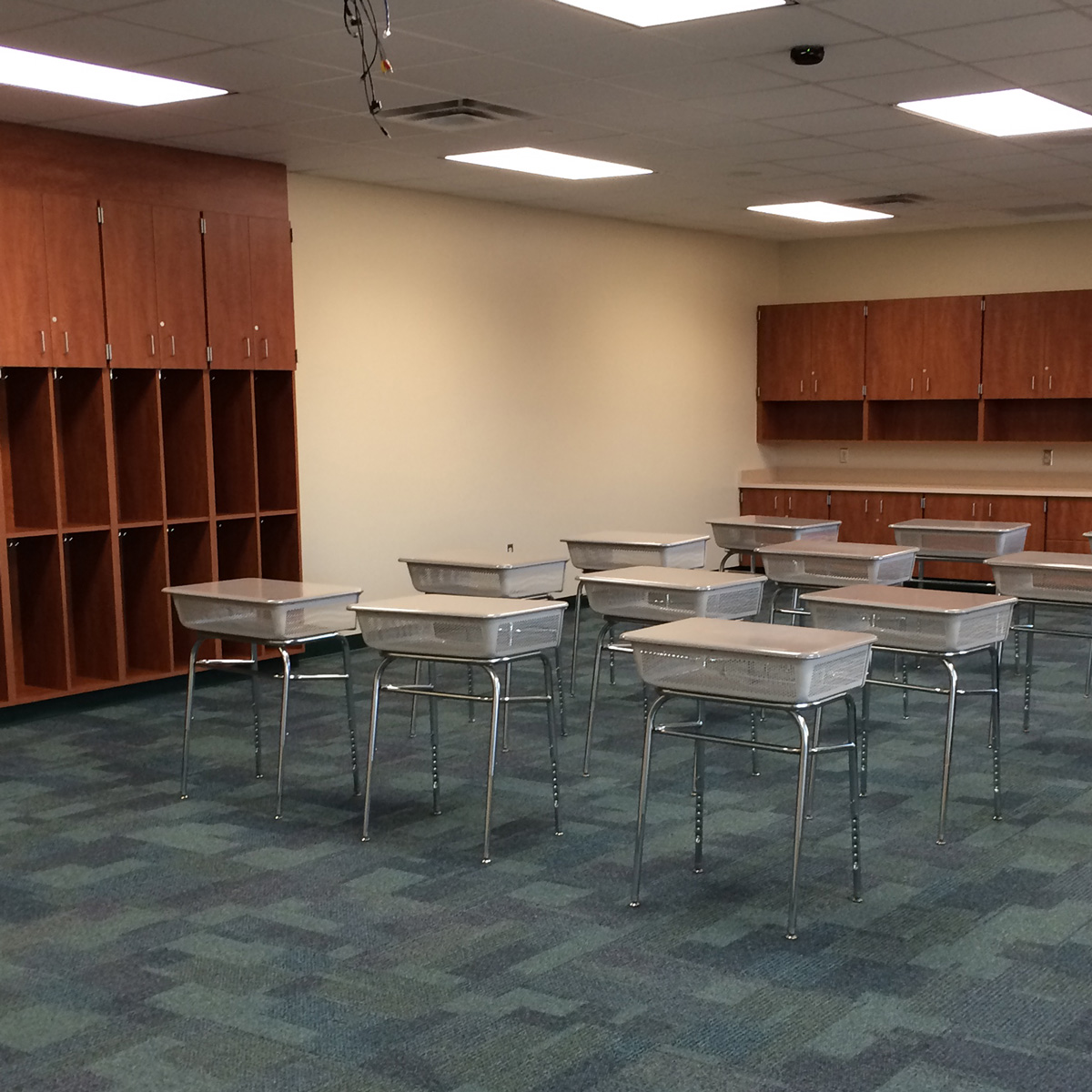 At Fredericks, Inc., we specialize in medical office installation, utilizing shop drawings and product samples to realize each client's vision.
Our preferred clientele rely on our expert craftsmen to work efficiently and effectively with minimal office disturbance – which is why they return to us as repeat customers, time and again.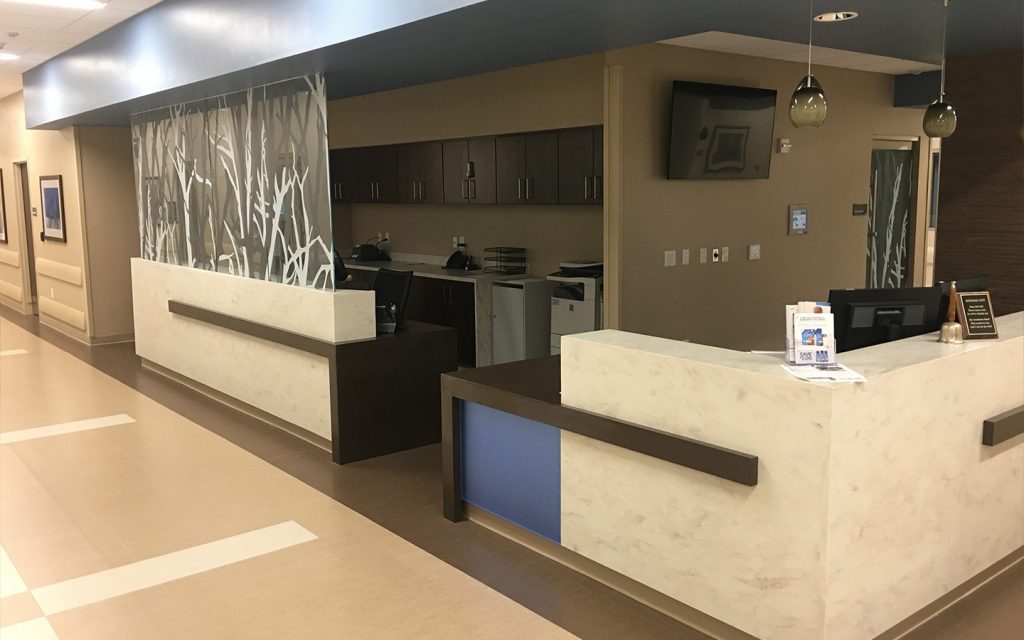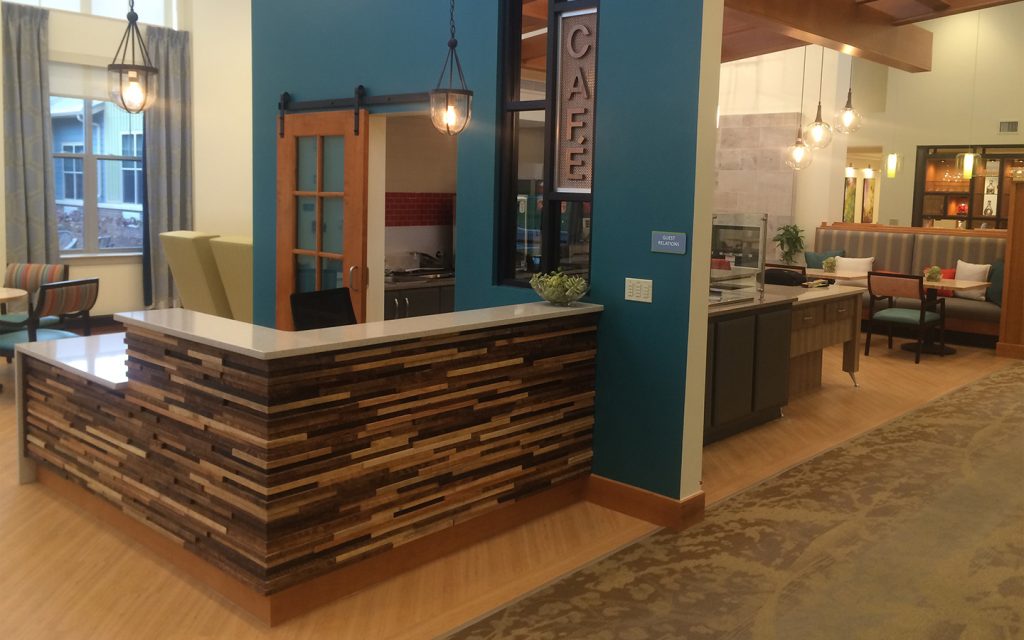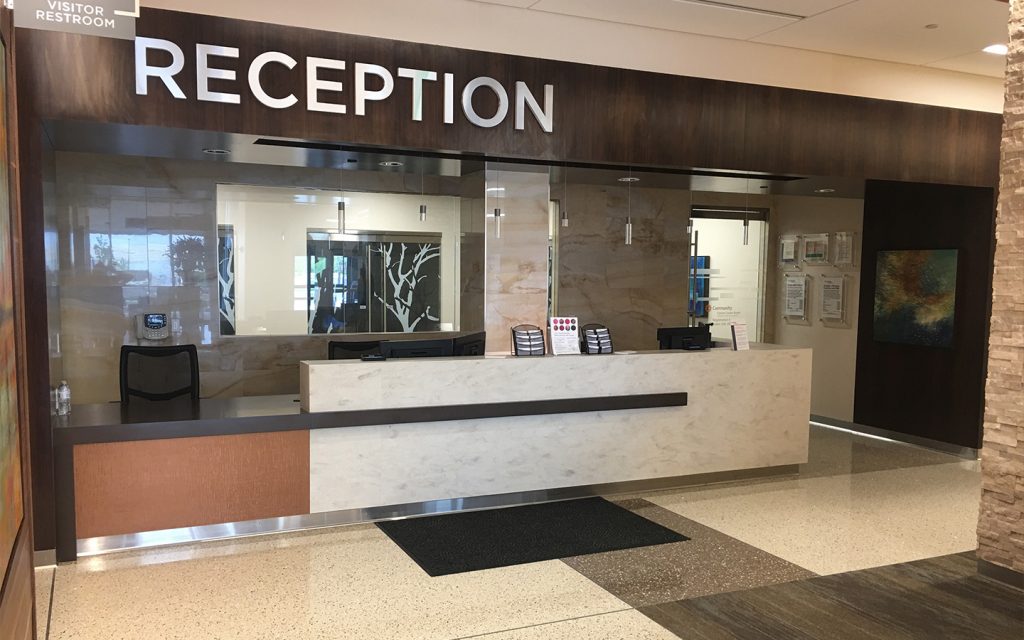 Commercial Granite, Quartz, & Solid Surface Countertops
Our services extend to clients in a wide range of industries.
Government & Municipalities​
We found Fredericks, Inc. through a construction manager and his bidding process. We were very satisfied. They were particularly good at follow-up and making sure we were happy with the final product. Any construction project is going to be stressful but they were always easy to work with. I will definitely use them again!

I have worked with Fredericks Inc. from the owner project manager side. I cannot say enough about how responsive they are… addressing any issues that come up during the project timeframe. They are always willing to work with customers directly while on site when managing an occupied remodel, and flexible with changes that are made… It is an added bonus to have so many trades under their company umbrella—a resource for the projects, which helps in saving costs.

I have had the privilege of working with Fredericks, Inc. for over five years on healthcare
projects and have never worked with a general contractor with such unparalleled customer
service. They have an ability to not only manage a project through construction but build
long-term relationships with the consultants they work with and the end users they serve.

We have chosen Fredericks to be our sole construction provider because of their fairness and customer service. The staff at Fredericks is knowledgeable, courteous, and friendly. They genuinely care about their client and take pride in their work.

In many ways exceeding the challenging requirements and expectations put forth for the completion of our project, Fredericks' aptitude and accomplishments complemented precisely the stellar expectations of our company. The construction of our North American headquarters was not to be an easy task, but Fredericks readily accepted the challenge. And in the end, they didn't just build a building. They built a headquarters that perfectly reflects our story.
Fredericks, Inc. Contractors
5448 W. Old 132
Pendleton, Indiana 46064
(765) 778-7588
Copyright © 2019 Fredericks, Inc. All rights reserved.